Limited Stock Available: Only 76 left in stock as of TODAY - Get up to 2 FREE bottles on your first purchase now.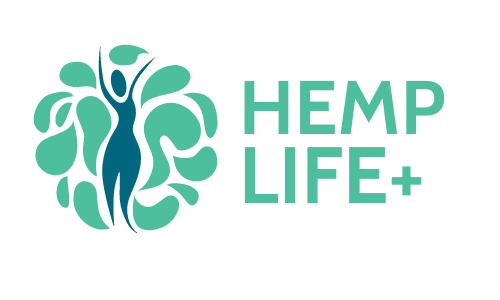 Fast, Free Shipping For A Limited Time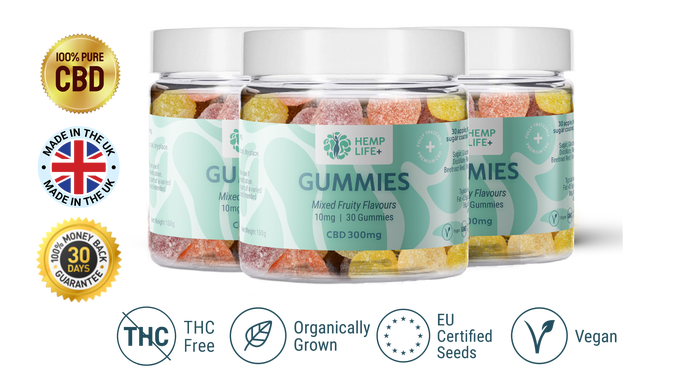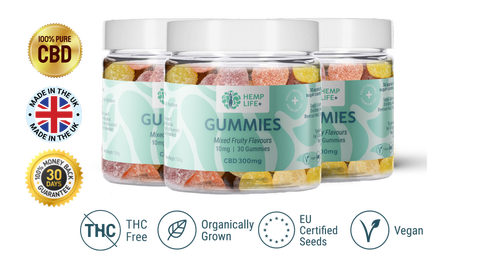 TELL US WHERE TO SEND YOUR BOTTLE
By clicking the "qualify my order" button, you agree to both HempLife+'s terms & conditions, and privacy policy. We care about your privacy.
Ingredients: Sugar, Glucose Syrup, Water, Pectin, Lactic Acid, CBD Distillate, Flavourings, Colours (Chlorophyllin, Lutein, Beetroot Red).
Instructions: Take 1-2 gummies per day. FSA max recommended daily dose is 70mg.
Nutrition: Typical values Per 100g. Energy 1470Kj, 346kcal. Fat <0.5g, of which saturates <0.1g. Carbohydrates 86g of which are sugars 66g. Fibre <0.5g. Protein <0.5g. Salt 0.02g. CBD 200mg (per 100g)
*The statements made on our websites have not been evaluated by the FDA (U.S. Food & Drug Administration). Our products are not intended to diagnose, cure or prevent any disease. The information provided by this website or this company is not a substitute for a face-to-face consultation with your physician, and should not be construed as individual medical advice. The testimonials on this website are individual cases and do not guarantee that you will get the same results. Due to the nature of this product and to protect the privacy of the individuals, actual names and photographs of the individuals depicted in the testimonials have been changed. Individuals are remunerated.

Copyright © 2021.
HempLifePlus.

All Rights Reserved.