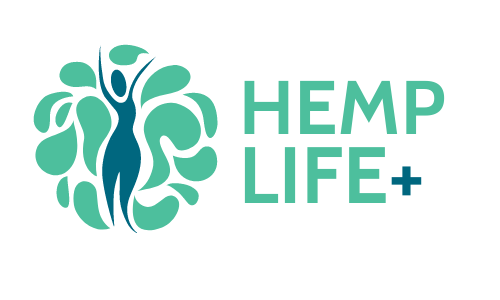 Privacy Policy & Cookie Policy
Last Updated on October 7th, 2021
For residents of the European Union: In order to comply with the requirements of the European General Data Protection Regulation (GDPR) for our European users, this Privacy Policy outlines the legal basis on which we process your Personal Data and provides other information required by the GDPR.
Privacy Policy
By accessing or using this website, you agree to the terms of this Privacy Policy. We at www.hemplifeplus.com are committed to protecting your privacy and we recognise the importance of the responsible use of information collected via this site. The purpose of this policy is to explain to you the nature of the information we record and store about you and the way in which it is used. We reserve the right to alter the policy from time to time at our sole discretion.
To protect your privacy, we have adopted the following principles:


Personal Information
This Website enables individuals to purchase suitable hearing aids in which they are interested.
We may use your personal information, including but not limited to your name, address, telephone, email address and other relevant data to conduct our business, improve our site, develop new products and services, provide information and support, to better understand your needs and interests, personalise communications and advertising, meet contractual obligations, and generally promote a quality experience for you. For example, we may use your personal information, including your email address, to:
• Communicate, interact and build our relationship with you;
• Customize the content, products and services that are offered to you;
• Measure, analyse and improve our products and services, the effectiveness of our websites, and our advertising and marketing;
• Process, fulfil and follow up on transactions and requests for hearing aid products and services;
• Comply with legal requirements;
• Provide targeting advertising, including the use of re-targeting technology;
• Send you marketing materials, for example, via email, including a order confirmation of your CBD products;


Contacting you by email or telephone
If you use any of the services provided on the website and if you leave your telephone or e-mail address, you agree for us to contact you regarding the services you used on our website. You agree to be added to our subscriber list to be updated on any future updates or service we may deem relevant and of interest. You also agree for us to retain this data for future purposes.


Why we collect information
We retain data collected on the website about you in order to:
• be able to inform you about our other services or other relevant products, promotions and services
• update and maintain our customer records
• customise the content of our website and assist us in improving our services to you. We rely on our legitimate interests as a lawful basis for processing your personal data, to offer and promote our products and services to you.


Sharing your Data
When you purchase a hearing aid or request further information on products or services that are shown on our site, we may:
• contact you by email or by telephone with the information;
• contact you by email or by telephone to confirm or verify your contact details or the details of your request;
We rely on our legitimate interests as a lawful basis for processing your personal data, to offer and promote our products and services to you.


Recording Data and Security
The privacy and security of your personal information is very important to us. We want to assure you that your information will be properly managed and protected whilst in our hands and will be stored electronically on computer systems at www.hemplifeplus.com
General Data Protection Regulation 2018
The General Data Protection Regulation defines the legal responsibilities of data users such as ourselves. The Regulation governs the collection, storage, use and transfer of personal data. Personal data is any information relating to an identified or identifiable natural person ('data subject'); an identifiable natural person is one who can be identified, directly or indirectly, in particular by reference to an identifier such as a name, and identification number, location data, an online identifier or to one or more factors specific to the identity of that natural person.
www.hemplifeplus.com will seek to comply with the General Data Protection Regulation when handling your data.
Payment
All direct payment gateways adhere to the standards set by PCI-DSS as managed by the PCI Security Standards Council, which is a joint effort of brands like Visa, MasterCard, American Express and Discover. PCI-DSS requirements help ensure the secure handling of credit card information by our Site and its service providers.
Age of consent
By using this site, you represent that you are at least the age of majority in your state or province of residence, or that you are the age of majority in your state or province of residence and you have given us your consent to allow any of your minor dependents to use this site.
Accuracy
www.hemplifeplus.com will do its best to maintain the accuracy of the personal information you supply to us. You have the right to request a copy of all the personal information we hold about you in a Subject Access Request.
To do this, simply write to us at HempLife+, 118 Titford Road, Oldbury, B69 4QE, United Kingdom. enclosing a cheque for £10.00 payable to Amplified Content Limited to cover our administrative costs in dealing with your request. We will take all reasonable steps to confirm your identity before providing you with details of any personal information we may hold about you.
Cancellation or Removal of Data
If at any point you would like to cancel your request please email: support@hemplifeplus.com